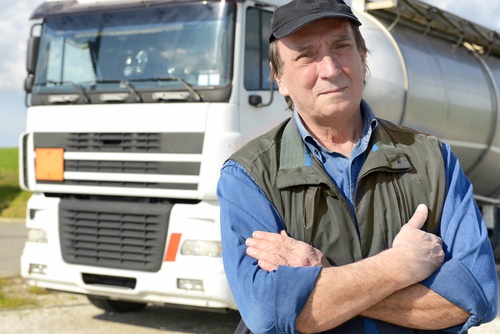 The Department of Transportation requires certain drivers to pass a physical examination before issuing the driver a DOT medical certificate. This certificate confirms that the driver can operate their vehicle efficiently and safely.
The drivers who are required to pass physical exams are those who
drive commercial vehicles that carry 9 to 15 passengers and cross state lines
operate a commercial vehicle which weighs at least 10,001 pounds and crosses state lines
transport hazardous materials in certain quantities.
Drivers who operate interstate buses and large trucks fall into these categories and are, therefore, required to pass a physical exam before they are allowed to drive trucks or buses.
The Physical Exam
The physical examination is performed by a Medical Examiner who is licensed as a doctor of medicine (MD), doctor of osteopathy (DO), physician assistants (PA), advanced practice nurse (APN), or doctor of chiropractic (DC). A list of qualified medical examiners can be found at this link: https://nationalregistry.fmcsa.dot.gov/NRPublicUI/Drivers.seam
The Medical Examiner completes an exam of all the major body systems to make sure nothing physically or mentally will interfere with the driver's safe and efficient operation of his vehicle.
Drivers are asked many questions about their health history, some of which include the following areas:
Spinal cord injuries
Brain injuries
Neurological disorders
Epilepsy or seizures
Psychiatric disorders
Dizziness or fainting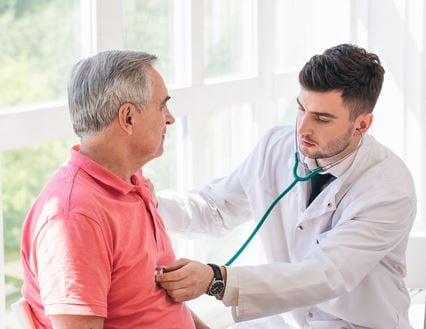 Paralysis
Loss of hearing
Impaired vision
Kidney disease
Digestive problems
Respiratory conditions
Cardiac problems: Heart attack or heart disease
High blood pressure
Stroke
Chronic pain
Missing limbs
The Medical Examiner will complete a Medical Examination Report (https://www.fmcsa.dot.gov/sites/fmcsa.dot.gov/files/docs/Medical-Examination-Report-%28MER%29-Form-MCSA-5875.pdf).
If the driver passes the physical examination, a Medical Examiner's Certificate will be issued. The Certificate is normally issued for 24 months, but there may be physical or mental conditions that were indicated during the examination that need monitoring. In this case, certificates are issued for less than 24 months.
What Drivers Need To Bring With Them to the Examination
Bureaucracy moves at a snail's pace normally, so smart drivers will not let their disorganization grind it to a halt. Concentra has conveniently created the list of documents below that should be brought to the examination.
Bringing these documents to the examination will help expedite the paperwork moving smoothly through the government maze.
All drivers
Bring a complete list of ALL of your medications, including the doses and your doctors' names and addresses.
Drivers who have high blood pressure
Your blood pressure MUST be below 140/90 on the day of your exam or you may not qualify for a DOT card.
Drivers who require eyeglasses, contact lenses, or hearing aids
Bring your glasses, contacts, or hearing aids. You will be required to pass a vision and hearing test.
Drivers who have diabetes
Your blood sugar should be controlled. Bring the most recent results of a lab test called a Hemoglobin A1C (HgAIC) and your blood sugar logs or other records related to your diabetes.
Drivers who have nighttime sleep disturbance (sleep apnea) and use a CPAP machine
Bring a reading from your machine documenting your proper use of the machine. A letter from your sleep specialist may also be required. Bring at least 90 days of data, but data from the past year is best.
Drivers who have heart-related issues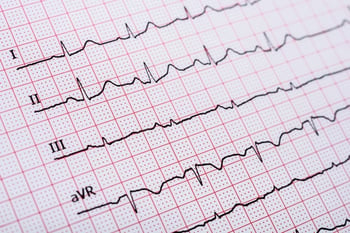 At minimum, bring a letter from your cardiologist (heart specialist) that outlines your medical history and current medications and indicates you are safe to drive a DOT vehicle.

You may also need to bring the results of a recent stress test, ECHO cardiogram, or other testing completed within the past 1-2 years.

Drivers who have suffered a stroke, brain tumor, seizure disorder, or bleeding in the brain

Bring a letter from your neurologist (brain and nerve specialist) that outlines your medical history, current medications, and current neurologic and psychiatric state.

Drivers who have experienced the permanent loss of use in an arm or a leg

Bring an overview from your physician of the injury and if you have any work restrictions due to the injury. You may need a Skilled Performance Examination in order to qualify for your DOT card.

Drivers who are taking medications that may cause sedation or sleepiness or controlled substances

You will most likely need a note and medical records from your treating physician regarding the safety of driving a DOT vehicle while using these medications.

Drivers who are taking the blood thinner Coumadin (Warfarin)

Bring a recent INR (blood level and clearance) letter from your doctor.


For a printable version of what you should bring to a DOT physical can be found at this link: http://www.concentra.com/-/media/files/what-to-bring-to-dot-physical.pdf?la=en
Sleep Apnea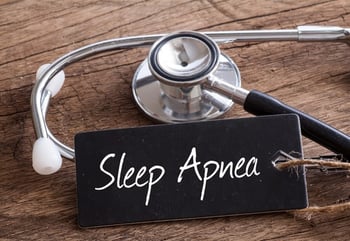 Currently, one of the biggest issues in the trucking world revolves around the diagnosis of obstructive sleep apnea (OSA).
The Department of Transportation, the Federal Motor Carrier Safety Administration, the trucking company owners, the drivers, and the medical examiners have different opinions on how to handle the issue.
There are many rumors and lots of misinformation floating around. And, of course, lots of emotions go along with those rumors. Below is what we know for sure.
Sleep apnea is a respiratory breathing disorder that occurs during sleep. The collapsing of the airway muscles and tissues during sleep obstruct the airway, preventing the sleeper from breathing. The brain will arouse the sleeper, sometimes causing the sleeper to make a snorting sound and gasp for air.
This scenario usually occurs many times a night, causing adverse effects due to hypoxia (lack of oxygen). The body needs oxygen to function. Because sleep apnea causes a deprivation of oxygen, it is a dangerous condition to the human body.
Sleep apnea has been determined to be associated with the following conditions (click on the blue words to read more about the condition's association with sleep apnea):
snoring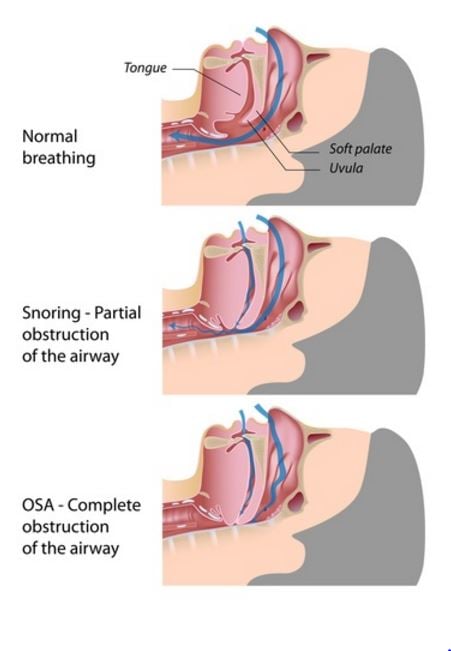 poor work and school performance
Do You Suspect You Have Sleep Apnea?
If you suspect you have obstructive sleep apnea, answer the questions to the following simple questionnaire:
Do you snore loudly (louder than talking or loud enough to be heard through closed doors)?
Do you often feel tired, fatigued, or sleepy during daytime?
Has anyone observed you stop breathing during your sleep?
Do you have or are you being treated for high blood pressure?
Is your body mass index (BMI) more than 35 kg/m2?
Find out your BMI: https://www.google.com/webhp?sourceid=chrome-instant&ion=1&espv=2&ie=UTF-8#q=calculate%20bmi
Are you more than 50 years old?
Is your neck circumference > 16 inches (40 cm)?
Are you a male?
If you answered YES to 5-8 questions, you have a high risk of OSA
If you answered YES to 3-4 questions, you have an intermediate risk of OSA
If you answered YES to 0-2 questions, you have a low risk of OSA
What's a Driver To Do?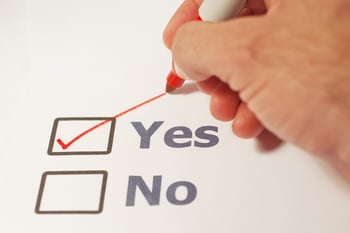 If you answered YES to 3 or more questions above, it is best to be proactive in treating your sleep apnea. OSA does not go away on its own, and in fact, may get worse over time.
The first step in seeking treatment is to speak to your primary care provider. He/She can refer you to a sleep specialist who will conduct an examination.
An in-lab or home sleep study may be ordered to determine if you have sleep apnea or another sleep disorder. Treatment recommendations would follow based on the results of the sleep study.
Summary
The Department of Transportation mandates that commercial vehicle drivers who transport passengers or operate heavy trucks or buses must pass a physical examination to prove they are physically and mentally capable of safely and efficiently operating their vehicle. It is important to bring proper documentation to verify the resolution or treatment of certain issues.
Authorizing organizations are currently preparing guidelines for a more clear understanding of how to handle the examination of and diagnosis for obstructive sleep apnea.
For drivers who suspect they may suffer from sleep apnea, it is recommended that they seek medical consultation to determine possible diagnosis and treatment options.
Sources:
Federal Motor Carrier Safety Administration, https://www.fmcsa.dot.gov/medical/driver-medical-requirements/dot-medical-exam-and-commercial-motor-vehicle-certification
What are DOT physicals?, http://www.concentra.com/patients/health-library/dot-physicals/
http://www.concentra.com/patients/physicals/dot-checklist/
Transport Topics Newspaper, FMCSA Medical Review Board Issues Sleep Apnea Guidelines, http://www.ttnews.com/articles/basetemplate.aspx?storyid=42963
Image Source:
www.shutterstock.com