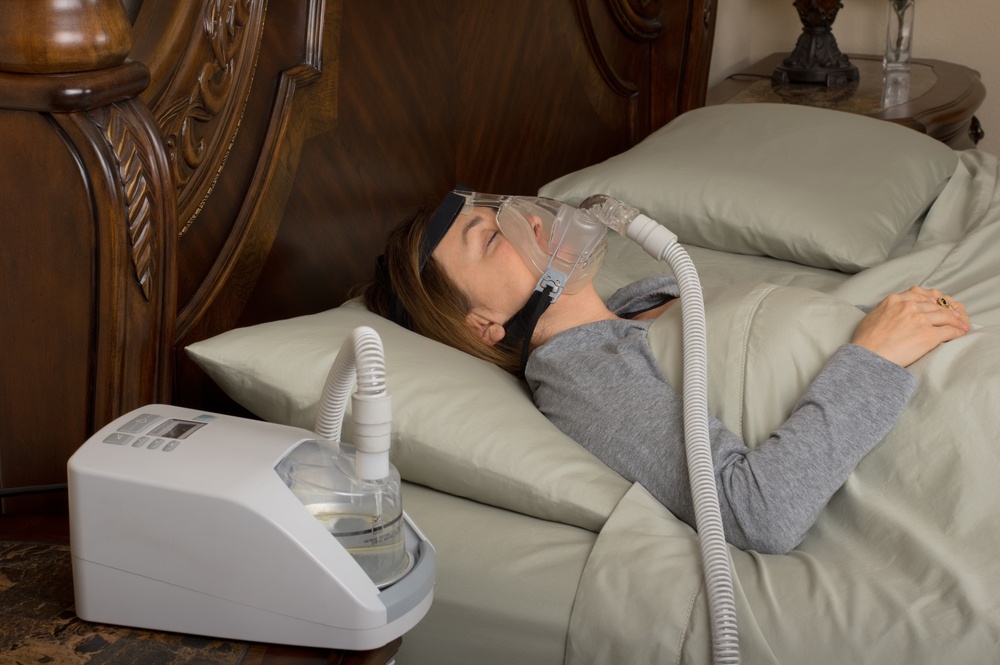 One common concern we hear at Sleep Resolutions has to do with the cost of sleep apnea treatment. At Sleep Resolutions, we value being transparent about all our services, especially the costs of those services.
One common concern we hear at Sleep Resolutions has to do with the cost of sleep apnea treatment. We value transparency in all of our services, especially those concerning cost.
We aim to provide you with all the information upfront so there are no hidden costs along the way.
If the results of your sleep study are positive for sleep apnea, there's a good chance your sleep specialist will recommend CPAP Therapy for your treatment, and you will need to find the right CPAP (Continuous Positive Air Pressure) machine for you.
*Read more about the types of sleep studies offered at Sleep Resolutions and the costs associated.
Remember, that as we share what to expect regarding cost that your individual insurance plan may vary. We are happy to verify specifics with your insurance company prior to any services.
Types of Machines
There are three types of machines that work to treat sleep apnea. Your provider will help you identify the machine that will work best for your specific needs.
CPAP (Continuous Positive Airway Pressure) machines work by forcing positive pressure into your airway to help you breathe easier throughout the night while preventing your airway from collapsing.


APAP (Automatic Positive Airway Pressure) machines work in a similar manner to the CPAP machine. The key difference is that APAP machines allow for adjustable pressure.
Patients are able to get more individualized air pressure whereas CPAP machines have one setting of continuous pressure. The way you breath throughout the night changes and APAP machines auto-adjust to your breathing changes.
BiPAP (BiLevel Positive Airway Pressure) machines also function similar to CPAP machines ,however, there is more variety in the settings. BiPAP machines have two different settings for inhaling and exhaling. If you experience difficulties exhaling with a CPAP or have certain lung disorders, a BiPAP machine could be recommended.
Read More: Difference Between APAP, CPAP, & BiPAP
CPAP Machine Costs
There are countless CPAP machines available on the market today. The average starting cost of a CPAP machine is around $400.00, but there's no standard pricing.
The expected cost range of a CPAP machine is $500-$2000, depending on your individual needs. The cost of each machine depends on the brand, its manufacturing, and the accessories.
Does insurance cover the cost of a CPAP?
It really depends on your policy and what they cover pertaining to sleep medicine. Most insurance companies recognize the benefit of addressing sleep concerns before they lead to other, more serious, medical conditions.
Sleep Resolutions will work with your particular insurance company to provide you with the most upfront cost and treatments covered. Read more about what insurance companies cover and what to expect from them.
Travel machines are often viewed as luxury items and are typically not covered by insurance companies. Travel machines start at around $200 and may be worth the investment if you travel frequently.
Accessories
Along with the CPAP machine there are additional costs that include the accessories such as the mask, humidifier, hoses, and cleaning and maintenance.
CPAP Masks
The CPAP mask is essential for quality treatment of sleep apnea. Look through the different types of CPAP masks here to learn more about the types of masks offered. It's crucial that you work along with your provider to ensure that your mask fits appropriately. An improper fit can result in discomfort and continued interrupted sleep patterns.
Humidifier
The humidifier resolves many of the most common complaints we hear from our patients. We understand it's more equipment to add to ensure you are getting the treatment you need however, it is essential.
Having a humidifier reduces dry mouth, the urge to sneeze, runny nose, and much more.
Hoses
Let the other accessories, there is a wide variety of hoses available. You will need to find a hose that is the right length and know if it needs to be heated. We can help you find the correct hose for your needs and your machine.
Cleaning and Maintenance
You will need to clean your machine on a regular and consist basis to prevent bacterial growth and ensure that your CPAP machine is working properly. Maintaining your machine will reduce illness and extend the life of your CPAP machine .
Seek Expert Advice
The world of sleep medicine is growing and the options available to patients is vast. Whenever you have questions reach out to your sleep provider.
You can always ask us at Sleep Resolutions about different machines, sleep studies, and comments or questions.