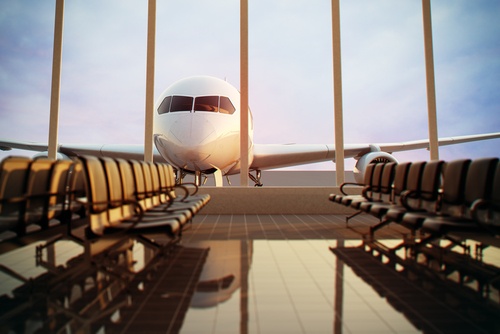 It is simple and pain-free to travel with CPAP equipment. Like Karl Malden says, "Don't leave town without it." (Boy, am I dating myself.)
Picture this: You are doing great on CPAP therapy for treating your obstructive sleep apnea (OSA). With your renewed energy, you want to visit your grown child and new grandchild in sunny California for the holiday season (and get away from butt-freezing Boston weather for a couple weeks).
Should you take your CPAP? Absolutely. Is it difficult to travel with CPAP? No, it is not difficult.
Remember, obstructive sleep apnea does not take a vacation, and your symptoms of tiredness, sleepiness and other medical problems will quickly resurface if you stop using CPAP, even for a short time. So don't ruin your vacation by being exhausted.
In addition to having your OSA symptoms return, some insurance companies have minimum usage requirements before they will pay for equipment or reimburse you. If you stop using your CPAP because you left it at home, you may be slapped with a big bill or lose your equipment altogether.
Steps to Take
The key to a stress-free trip with CPAP is to plan ahead. It's a good idea to call your durable medical equipment company (DME) to find out the contact information of the local CPAP equipment supplier in the area you are traveling to. That way, if your CPAP stops working or your mask gets broken, you will know where you can get a replacement. You can always pack spare parts if you have them to avoid this scenario, but still get the local DME company contact information.
Before heading out the door to the airport, pack a copy of your CPAP prescription and a Statement of Medical Necessity from your doctor which states it is necessary for you to use your CPAP machine.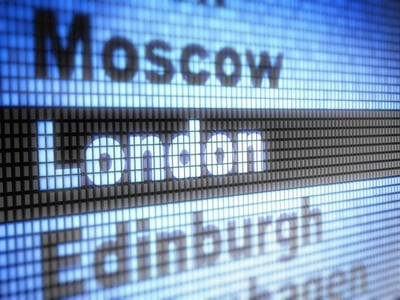 When traveling internationally, these two documents can help you move quickly through security and customs.
In addition to the Statement of Medical Necessity and prescription, place inside your CPAP case a sheet of paper that has your name, address, phone number, email address, CPAP pressure, mask type and size, health insurance provider, and your doctor's details. All this information will help the local DME company replace your broken equipment quickly and accurately, or it will help a good samaritan to return your CPAP if it gets separated from you.
Carry-On Luggage
As a result of the Americans with Disabilities Act, the FAA regulations view CPAP machines as medical equipment, and as such are not considered a piece of luggage or a carry-on. Even though airlines limit travelers to one carry-on bag and one personal bag, such as a purse or briefcase, medical equipment does not count as a carry-on. So you are allowed to bring onboard one carry-on bag, one personal bag and your CPAP in its travel case.
It is a good idea to place a medical equipment luggage tag on your CPAP case. There are several types of medical device tags, similar to this image.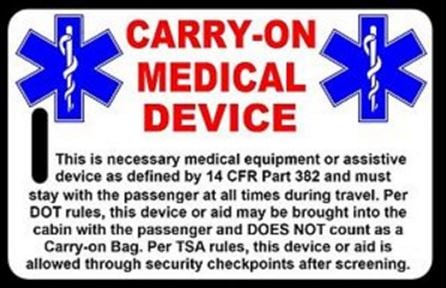 Always bring your CPAP device onto the plane as a carry-on. That way, it will not travel to Paris, France when you are going to Boise, Idaho.
With your CPAP in your possession, your machine will have less of a chance of getting damaged by baggage handlers. I place my CPAP case under the seat in front of me, rather than in the overhead bin.
At the Airport
The Transportation Security Administration has created a handy one-page pdf document that outlines how to get through airport security with a CPAP. Here is a link to the document: http://www.noseworthytravel.com/!userfiles/PDF%20Files/CPAP_flyer_for_web_site_NTS.pdf
When you get to airport security, you will need to place your CPAP device (not your mask or tubing) in a separate plastic airport bin which will go through the x-ray machine.You will want to keep your CPAP device as clean as possible, so bring a plastic bag with you to place your CPAP in before placing it in the bin.
After it goes through the x-ray machine, a TSA inspector will hand-inspect the device. To keep your CPAP clean, ask the TSA inspector to (1) change gloves before touching the machine, (2) clean the table where the inspection will take place, and (3) change the explosive travel detection sampling media. You will need to ask the inspector to do these things; they will not automatically do them on their own. The inspector will swab the machine with an explosive travel detection sampling media to check for explosives residue.
Using CPAP on the Plane
If you have a really long flight and plan on sleeping on the plane, you should contact the airlines two weeks before your trip to find out their regulations for using CPAP devices on the plane. Resmed has an FAA compliance letter online which you can print out and take with you to show airline personnel. You can find the compliance letter at: http://www.resmed.com/us/dam/documents/articles/109120_Travel-Compliance-Letter_amer_eng.pdf
Regulations require that passengers be allowed to use CPAP devices during a flight if the machine has been approved for airplane use. The model of the machine will be listed on the FAA compliance letter discussed above. There may be restrictions on the use of humidifiers, however. The prohibition of humidifier use may be because air turbulence could cause the water in the humidifier water chamber to spill (and damage your machine as well).
You will need an electrical output for your CPAP (unless it is battery powered), which may require you to have a business or first class seat. Contact the airlines before your flight to reserve a seat that has the proper electrical outlet, and be sure to confirm the type of power cord or adapter the aircraft requires. If you don't want to go to the expense of purchasing an expensive airplane seat, you could purchase a CPAP battery that you could use on the plane, as well as use at home in case the electricity goes out.
Traveling to High Altitudes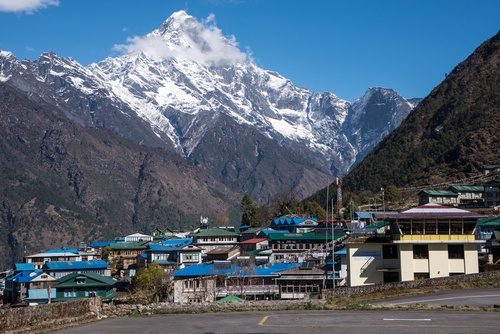 When traveling to high altitudes, make sure your device will automatically compensate for the higher altitude changes. Some devices require manual adjustment. If no adjustment is made, the CPAP pressurized air delivered may be less than optimal for proper treatment.
Your DME provider can assist you with determining your device's capabilities and how to adjust the pressure manually if necessary.
Good Alternative to CPAP
Oral appliances are another option for treating obstructive sleep apnea while traveling. These custom-fitted mouth-guard-type devices insert into the mouth and are adjusted to bring the bottom jaw slightly forward to make more room in the back of the throat to keep the airway open during sleep.
A dentist trained in sleep apnea treatment will examine and measure your mouth and throat area to determine if an oral appliance will be a good fit for you. Oral appliances are recommended by the American Academy of Sleep Medicine for patients who have mild and moderate sleep apnea, and for those patients who have severe sleep apnea who cannot tolerate CPAP.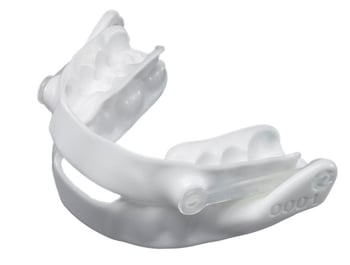 If you travel frequently, you may want to investigate getting an oral appliance. They are very convenient for travel, are nearly as effective as CPAP, are comfortable to wear, and compliance is high.
If you are interested in obtaining an oral appliance, keep in mind that it takes a few months to actually complete the examination, follow-ups and the making of the device.
A good place to start is at the American Academy of Dental Sleep Medicine to find a list of providers in your area. Here is the link to the AADSM: http://www.aadsm.org/findadentist.aspx.
Other Tips and Tricks
CPAP manufacturers are now making smaller and more convenient CPAP devices specifically for travel.
Battery packs can be purchased that allow use of your CPAP without the use of electricity.
Relatively new CPAP machines have a universal power supply, but you will still need an adapter for foreign plugs. Older machines that work on different voltages may need a transformer as well as an adapter.
Be sure to use the correct adapter for your CPAP. The wrong adapter can damage your machine and may void your warranty.
Bring an optional surge protector if the electricity is unstable in the area you are traveling to.
Bring a 15' extension cord for those hotel/motel rooms that don't have an electric outlet available near the bed.
Summary
Obstructive sleep apnea is a chronic, dangerous sleep disorder that must be treated nightly for optimal results.
In years past, TSA airport officials looked at CPAP machines as some type of invading alien with them taking extensive safety measures during security check-in. Nowadays, with the increasing number of CPAP machines passing through security, TSA has honed inspection to a minimum. Asking for cleanliness during inspection will keep your machine germ-free.
Taking some simple steps before your trip, such as collecting documents and getting needed information from the airlines, will ensure that your domestic and international airline travel will be more pleasant and hassle-free …
and using your CPAP will ensure that you will be energized to enjoy your trip.
Have a great trip!
Sources:
www.Resmed.com
Bob Stanton, travel with CPAP—Yes, You Can, http://www.apneaboard.com/forums/Thread-News-Traveling-with-CPAP-advice-from-a-long-haul-truck-driver
Transportation Security Administration, www.blog.tsa.gov
Blogger Bob, The TSA Blog, Traveling with a CPAP Machine, http://blog.tsa.gov/2011/02/traveling-with-cpap-machine.html, 2/22/2011
Resmed FAA Compliance Letter, Resmed http://www.resmed.com/us/dam/documents/articles/109120_Travel-Compliance-Letter_amer_eng.pdf
Image Sources:
www.shutterstock.com