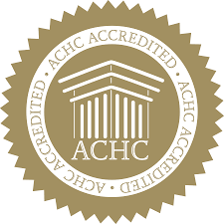 As a patient, you have a right to know just how qualified your healthcare providers are when you go in for consultation, testing, or treatment.
One of the easiest ways to determine this is to see if your provider is accredited.
What is Healthcare Accreditation?
When a healthcare provider is publicly recognized as accredited by a specific healthcare agency, it is because they have maintained or even exceeded standards of quality imposed upon them by the governing organization.
An accrediting organization is typically made up of a "who's who" of peers who comprise a board that draws up and regularly improves upon industry-wide standards of practice and patient care.
Healthcare providers voluntarily choose to become accredited for these reasons:
Accreditation is the gold standard by which referring physicians and potential patients can evaluate the range of services offered in any given medical specialty.

Professional healthcare accreditation has been shown to lead to improvements in both patient care and outcomes in all specialties.

In some fields, accreditation is often required for reimbursement of many healthcare services, especially for Medicare patients—even if state regulations don't demand it.

Strict parameters guide accredited sleep facilities and the professionals who work there, which means patients can be confident in the quality of service they receive.
Quality Accreditation: The ACHC
The Centers for Medicare and Medicaid Services (CMS) is explicit about its standards for providers in the fields of Home Health; Hospice; and Durable Medical Equipment, Prosthetics, Orthotics and Supplies (DMEPOS).
Certain programs and services (like the ones offered at Sleep Resolutions and Knight Time Medical) must become accredited by an agency like the Accredited Commission for Health Care (ACHC) before they can provide services to Medicare patients.
ACHC is the only national healthcare accrediting organization to create accreditation "best practices" that are sensitive to the needs of small providers. It was started at the grass-roots level in 1986, its members endeavoring to "ensure a voice for providers" in the q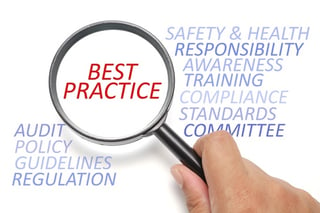 uickly growing field of small healthcare provision.
Today, the agency still includes in its mission values that place importance on three key aspects of the healthcare continuum which, in 2016, are more relevant than ever: the provider, customer service, and patient care.
ACHC accreditation standards
Under the jurisdiction of the ACHC, an accredited sleep center must participate in on-site surveys every three years which are conducted by industry experts. This comprehensive review examines, among other things:
policies & procedures

compliance with federal, state, and local laws

patients' rights & responsibilities

provision of care

patient records

quality outcomes

infection control standards and practices

patient and employee safety
Healthcare providers seeking accreditation must also prove compliance to all ACHC standards, which are explicitly outlined, reviewed, and updated.
Why accreditation matters
As a patient, you best benefit from having all manner of sleep services provided for you through an ACHC-accredited center.
If you're scheduled for a sleep study, it makes sense to check the credentials of the sleep lab you will be visiting to ensure they have the ACHC's seal of approval.
If so, then you can rest easy knowing you are getting the best possible care necessary to help you find relief for your sleep problems.
Source: Accredited Commission for Health Care