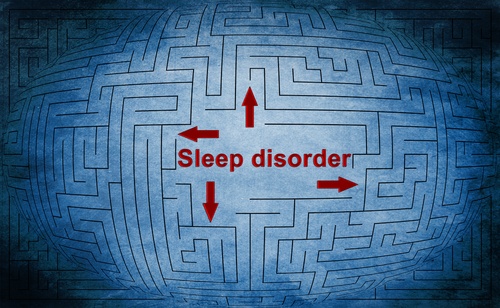 You may have just learned from your sleep doctor that you need to have a sleep study to identify the root causes of your sleep problems. For some people, this means going to the only sleep disorder center in town. It could be a major hospital sleep lab or it could be an independent sleep clinic. In more populated areas, you may have a choice. Which should you choose?
Where to go for a sleep study
If you have been given the option of having your sleep test performed at either a hospital or a freestanding clinic, it's useful to know the differences between the two kinds of facilities to determine which might be your best option.
Regardless of location, both kinds of facilities typically come equipped with state-of-the-art polysomnography systems, audio-visual recording equipment, refrigerators for stowing patient medications, light snacks, plenty of pillows and blankets, white noise machines, fans to cool down hot rooms, dimmer switches, bathrooms, even televisions—all the things necessary for making the patient's visit relaxing, comfortable, and productive. Costs for procedures may or may not be the same, depending upon how the billing system is set up for either kind of facility.
Beyond these similarities, each type of facility has its own advantages and disadvantages.
What is a hospital sleep center?
A hospital sleep center (also known as a hospital sleep clinic or a hospital sleep lab) is a space set aside within the campus of a hospital specifically for addressing the diagnostic and therapeutic needs of sleep health patients.
The testing rooms in a hospital-based center may resemble those of other hospital rooms, or their decor may be altered to make them more comfortable.
If there are windows, you will find them blocked with room-darkening shades or drapes.
The personnel you encounter in a major hospital clinic may include sleep physicians, sleep technologists, sleep health educators, or durable medical equipment (DME) specialists who can outfit you with therapeutic devices following a study. Occasionally you might also see a specialist from a separate department, such as a cardiology or respiratory tech.
The pros and cons of the hospital sleep clinic
Pros
A hospital-based sleep facility is well-equipped to handle sleep disorder patients with serious health conditions, such as cardiac issues, obstructive respiratory issues, or obesity.

They offer round-the-clock emergency assistance in the form of rapid response teams who can be at bedside immediately to help with patients undergoing critical distress.

They also have specialized equipment for patients who have mobility issues caused by neuropathy, obesity, arthritis, and other conditions. Instant access to oxygen therapy is also a benefit.

Hospital facilities can offer bed options, such as reclining chairs or wedge pillows, more easily than independent sleep centers. They can also usually provide beds and furniture that will support extremely obese patients.

Finally, once you have registered with the hospital, you do not usually need to go through a second registration once at the lab.
Cons
Hospital-based sleep testing clinics aren't usually as "cushy" in decor as independent labs (though this is not always the case).

Depending upon the location of the hospital clinic, noise could be a factor (such as the sound coming from an adjacent helipad, or hospital-wide intercom code announcements).

You are more likely to work with more than one doctor at a hospital facility, depending upon who's on call. This may not be desirable for patients who prefer one doctor over another.

While hospital labs have their own separate entrances, access to these spaces can be fairly open to strangers, though they are monitored for safety.
What is an independent sleep center?
An independent sleep center (also known as an independent sleep clinic or an independent sleep lab) is a separate free-standing building which houses a group of physicians with sleep specialist credentials.
Typically these groups include neurologists, pulmonologists, or psychiatrists, either as separate single-specialty practitioners or with two or three kinds of specialists under one roof.
The testing rooms in an independent center may more closely resemble hotel rooms than hospital rooms. In fact, some independent facilities contract out with area hotels to reserve wings specially set aside for sleep studies; these rooms are set up with the appropriate testing equipment.
The personnel you encounter in an independent facility may include sleep physicians, sleep technologists, or occasionally a sleep health educator or DME specialist enlisted to help arrange for orders of therapeutic devices.
The pros and cons of the independent sleep clinic
Pros
An independent lab may be a one-stop location for receiving all of your sleep health services. You may visit the clinic for a consultation, return for testing, and receive your therapeutic devices all from the same convenient location.

If comfort is a priority for you, the experience in an independent clinic is often more pleasant due to the fact the rooms are darker, more quiet, and do not typically resemble hospital rooms.

The security at most independent sleep labs is multi-layered. Patients enter through the building entrance only after establishing identity by way of audio-visual security; then, they are "buzzed" in through locked front doors. Additional security at the interior entrance to the lab creates a second layer of safety for all night-time residents.
Cons
The independent clinic relies on an arrangement with local 9-1-1 dispatch to field emergency calls. However, each clinic is outfitted with defibrillators, fire extinguishers, and other safety equipment, and their technologists know how to use them.
Some independent sleep labs may not have specific kinds of assistance equipment to help with patient mobility, or if they do, their supplies are limited.

Oxygen therapy is usually available but may involve using a portable unit, which can be noisier than the built-in access found in hospitals.

Custom bed options, such as reclining chairs or wedge pillows, may or may not be available for patients. Beds or furniture may not be strong enough to hold extremely obese patients, as well.

You may need to repeat the registration process again prior to your study as part of protocol.
If you are given the option of choosing between these kinds of facilities, these considerations should all be weighed carefully.
Other considerations include:
Convenience of location. If you live or work closer to one facility, it may be more worthwhile to go there to keep your driving to a minimum following an overnight study.
Transportation. If you need transportation to or from the facility, and cannot find a loved one or caregiver to provide it, you may wish to contact both facilities to see if they have options for you.
Accreditation credentials. You are best advised to choose the facility that meets or exceeds all the accreditation criteria established by the American Academy of Sleep Medicine (AASM).
Caregiver accommodations. If you need to bring a caregiver with you for an overnight test, make sure the facility you choose has an extra bed for them to use.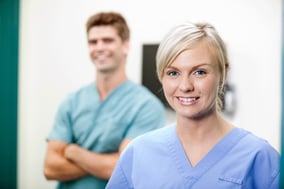 Hybrid services. If you anticipate using therapeutic devices as a result of your study and diagnosis, the facility that offers in-house provision of PAP equipment, a direct referral to a dentist for an oral appliance fitting, or other durable medical equipment may be preferable to order cut down on wait time between diagnosis and therapy.
Word of mouth. If one particular facility has an exceptionally good reputation, consider that a recommendation. If you have heard of problems or unpleasant experiences with one of the facilities, you will want to keep that in mind, as well.
---
Sleep Resolutions takes pride in being an accredited, full-service, hybrid independent sleep facility. We diagnose patients and can provide them with therapeutic PAP equipment as soon as the next day. Need a sleep study? We can be reached at two convenient locations in Kansas (Garden City or Dodge City) at (620) 271-9400.