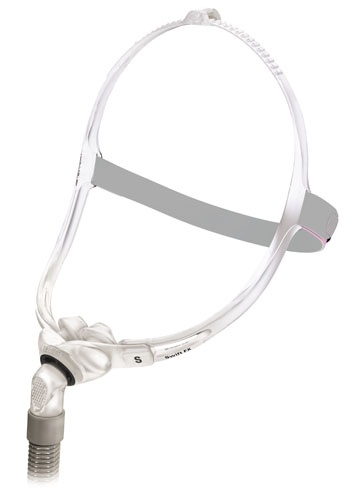 A women's face is softer, more contoured, and smaller in comparison to men's faces. These subtle differences make the majority of standard CPAP (continuous positive airway pressure) masks uncomfortable for women. ResMed has modified their CPAP systems to be tailored to meet the unique needs of women that are diagnosed with obstructive sleep apnea (OSA).
Typically, women are diagnosed, with OSA, at a rate of 9:1 when compared to men. There are a few reasons that women are diagnosed at a lower rate. One of those reasons is that the symptoms present differently in women and can be misdiagnosed by their physician.
Once a woman is diagnosed it can continue to be challenging to find the right machine, mask, and accessories that meet their physical differences and unique needs. Sleep Resolutions knows that although the basics of CPAP therapy are the same, there are subtleties that must be recognized.
Sleep Resolutions works to find the right fitting mask, machine, and accessories that cater to treating women that are diagnosed with OSA. Here is our complete review of the Swift FX Nasal Pillow for Her made by ResMed.
Specifications
The Swift FX for Her features the same comfort of its base model the Swift FX. It offers a wide range of sizes and customization to meet the needs of nearly any user.
This nasal pillow features:
Therapy pressure between 4 to 40 cm H20

Dimensions 16.34' (H) x 3.7'' (W) x 1.77'' (D)

Service life is dependent on the care, intensity of usage, maintenance, and environmental conditions in which the mask is used in and stored.

Dead space is the empty volume of the mask to the end of the swivel. The Swift FX's dead space is 106mL.
ResMed does not use PVC, phthalates (DEHP, DBP, BBP), or natural rubber latex.
Pros of the Swift FX for Her
It has a minimal design and appearance. There is a limited amount of gear touching your face and the head straps come fully assembled to make wear simple and clean up quick. The low profile back strap has velcro fasteners for the ideal fit.
Limited contact with the user's face prevents facial marks and indents.
Works for both back and side sleepers. The swivel of the tube allows freedom for movements throughout the night.
Its designed to meet the unique contours and shape of women's faces and comes in a pink color.
Troubleshooting
Knowing the most common issues and their solutions can often help patients comply with their sleep therapy. If a problem is left unresolved, we know, that it can encourage a patient to abandoned treatment altogether. Here are some of the most common issues along with their solutions.
Uncomfortable, Red Marks, or Improper Seal
The pillows may not have been fitted correctly. Always make sure that the ResMed logo on the pillow is on the top facing outwards. Then re-adjust your headgear to ensure it isn't too loose or too tight.
Another common issue for the pillow is that the inner wall of one, sometimes both sides, isn't correct or collapses. You can squeeze the pillow gently with your fingers to release the inner wall. The corrected position can be observed in the instructions.
If your nasal pillow gets dirty it can impact its function. Refer to the instructions to properly clean your pillows.
The pillows may be the incorrect size. If you feel that the nasal pillow is too large or too small, talk to your sleep medicine provider about getting the correct size.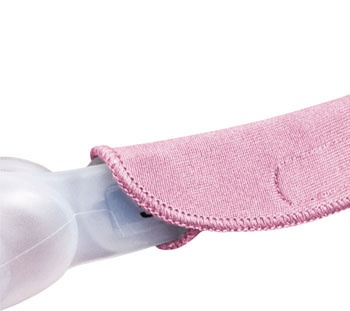 Noisy Mask
If you notice that the Swift FX Nasal pillow has increased in noise emitted, there may be an issue with how the system is assembled. Disassemble the entire system and reassemble according to the instructions provided with your mask.
An air leak may also cause a change in the noise given off while using the machine. Try refitting and repositioning the mask.
A blocked vent can cause additional noise. Clean the vent with a clock with a soft bristle brush.
If for any reason you continue to have issues with a noisy mask, improper seal, discomfort, or any other concern, reach out to your sleep medicine provider as soon as possible.
Consumer Reviews
One user notes the following, "I am new to pillow masks. I forget I am wearing it, so light, no marks on my face! Excellent night sleep and using my therapy more! First time I tried it I felt like I was drowning but switched to the next size up in the pillow and it resolved!"
Another user writes, "I really liked this product. I loved the way the headgear fit my head. Unfortunately, due to the anatomy of my nose, the right nasal hurt while wearing it for more than two hours. I do not blame the product. This was my first attempt to wear something other than the full face mask. I would recommend this product if you know that you can wear a nasal pillow."
Is the ResMed Swift FX for Her Right for You?
Finding the correct fit can be challenging but having the right sleep medicine provider on your side can really make the difference and help ensure your success with your sleep therapy.