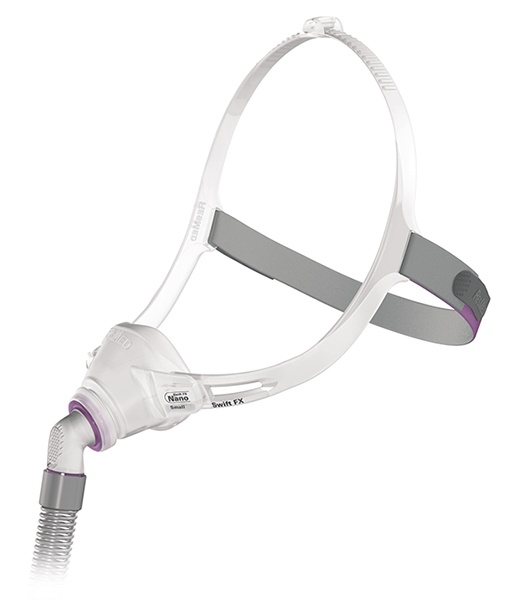 Women are the first to know that a good night sleep can really make all the difference between a good day and a bad one. But sometimes a full night of sleep isn't enough. More and more women are being diagnosed with obstructive sleep apnea.
Sleep apnea is typically thought to be a sleep disorder that only affects overweight, middle aged men, but that's just not true. Any person can be diagnosed with obstructive sleep apnea regardless of weight, shape, gender, or neck size.
Sleep apnea impacts women differently than men. Understanding how OSA impacts women really makes a difference in treatment. Although women commonly have less severe forms of OSA when compared to men, the long-term health consequences can be just as significant.
Women are more likely to report symptoms such as insomnia, restless legs, depressions, palpitations, and depression. Whereas men are more likely to report the most notable symptoms of snoring and lack of breathing during periods of the night.
Here at Sleep Resolutions, we are working to expand the understanding between these differences. One way we make sure that women's sleep medicine needs are being met is by reviewing the industry's masks designed specifically to meet the needs of our female patients.
Here is our complete review of ResMed's Swift FX Nano for her.
Specifications for the Swift FX Nano for Her
Although the Swift FX Nano for Her is based off the Swift FX Nano there are differences that allow for a women's unique sleep medicine needs.
This face mask features:
Therapy pressure between 4 to 30 cm H20

Operating temperatures between 41 to 104 degrees F (5-40 degrees C)

Operating humidity between 15% to 95% non condensing

Dimensions range depending on size:

Small 16.9'' (H) x 3.94'' (W) x 2.95'' (D)

Standard 16.9'' (H) x 4.09'' (W) x 2.95'' (D)

Wide 16.9'' (H) x 4.49'' (W) x 2.95'' (D)

Service life is dependent on the care, intensity of usage, maintenance, and environmental conditions in which the mask is used in and stored.

Dead space is the empty volume of the mask to the end of the swivel. For this mask it's 125mL.
ResMed does not make this mask with any BPA, PVC, DEHP, phthalates, or natural rubber latex.
Pros of the Swift FX Nano for Her
The scaled-down sizing options. This nasal sleep mask accommodates the more delicate features of womens' faces without sacrificing effectiveness.
The frame has no rigid edges. Providing the wearer with night long comfort.
It's lightweight. Like most nasal sleep masks, it offers a minimalistic design with limited facial contact.
Multiple options for your hair. Although this may seem like an afterthought to most, knowing how to wear your hair while using your sleep mask can make your sleep therapy more comfortable. This nasal mask allows for your comfort with short or long hair, and over or under the support strap.
The nasal mask has no hard plastic parts. It is a soft plastic, providing a firm seal but allows for side to side movements. Making this ideal for side sleepers and eliminates facial marks.
Troubleshooting
Every mask has unique features and along with those individual features there can be typical issues. Understanding those issues and knowing common solutions to them can help you get to sleep quickly without compromising your therapy and, more importantly, your sleep.
The most important part of maintenance with any CPAP equipment is upkeep. Replacing your mask and your supplies can really impact the longevity of your machine.
Here are some of those common issues.
Noisy Mask
This mask has a venting system that can become blocked with debris. A blockage or partial blockage of the venting system can create additional noise. Simply use a soft bristle brush, such as a toothbrush, and clear the vent and the area around the vent.
Another potential cause of the additional noise could be an incorrectly inserted elbow. Follow the instructions provided and remove the elbow and then re-insert the elbow. The Swift FX Nano's elbow has a swivel ring that could be inserted too far or not far enough.
The most typical culprit of a noisy mask is air leaks around the seal. Try to refit your nasal mask according to the instructions and readjust the head strap. Double check that you assembled the mask correctly.
Air Leaks Around Face
Always check to make sure that the mask is assembled according to the instructions. The ResMed logo should be readable.
Attempt to reposition the mask. The lower corners of the mask should fully enclose around your nose. The top strap should bring the mask to the correct place and the back strap should pull the mask closer to your face. Straps that are too loose or too tight can cause discomfort and air leaks.
The cushion membrane can become folded or creased during fittings. Check to make sure that the membrane is not folded or creased, as it will cause air leaks.
Improper Fit
If you are unable to adjust or fit the mask to achieve a proper seal against your face, check with your sleep medicine provider. There are sizing options that could provide you with the ideal fitting.
Clean your mask after each use. A dirty mask can cause an incorrect seal and improper fitting of the mask.
Customer Reviews
Here are some of the reviews from actual users of the Swift FX Nano for Her.
"I was looking for something that wouldn't push up against my nose. I also wanted something for when I had a stuffy nose. This has been perfect besides the occasional leakage from the top of my nose which may just be operator error :)"
"I was diagnosed with sleep apnea approximately eighteen months ago. This is my third and final mask. Other masks have me a feeling of claustrophobia and made me not want to go to bed and have to put it on. They also leaked and were generally uncomfortable. The Nano mask is so comfortable I only feel it on my nose. I have just used the Nano mask for a couple of days, but today I woke up singing and ready to get started with the day. That has not happened in a very long time. I'm quite sure I will be sticking with the Nano Mask."