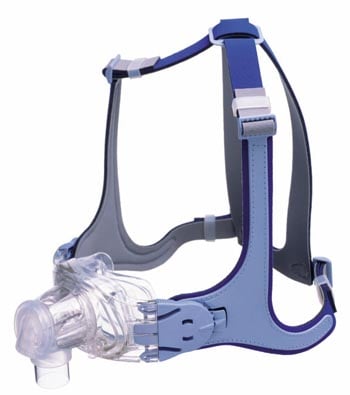 When our patients are first diagnosed with obstructive sleep apnea it can cause some anxiety as the most common treatment is using a positive airway pressured machine (CPAP, APAP, BiPAP). There are so many to choose from on the market. Don't worry, Sleep Resolutions is here to help.
First, talk openly and honestly with your sleep medicine provider. Let them know your personal preferences and your typically nightly sleep habits. Your provider will make sure to guide you toward a mask that accommodates your sleep therapy needs and your personal preferences.
Second, research your diagnosis and equipment. The more knowledge you have, the better your overall therapy will be. Read reviews (cough cough like this one), ask how your equipment will fit in with your daily preferences. For instance, if you read in bed before you fall asleep, you'll want a mask that does not obstruct your view.
Thirdly, if your equipment is not working for you, call your sleep medicine provider as soon as possible. We cannot emphasize this enough. Patients should be comfortable in their sleep therapy or run the risk of inconsistent treatment. Sometimes the solution is as simple as a readjusting your straps or getting a different size.
We're going to assume you're here to read more about the different style and brands of masks available to you. You're in the right place! Sleep Resolutions provides our patients with our opinions about the different masks we recommend to our patients. We lean on the expertise of our staff, the feedback from our patients, and the overall function of the equipment.
Here is one of our reviews now of ResMed's Mirage Vista Nasal Mask.
Mirage Vista Specifications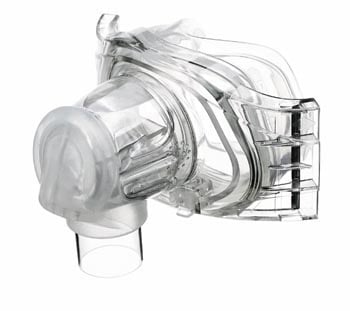 Your doctor needs to know the specifications of each mask to be able to make an informed recommendation for you. The different types of masks offer a variety of specifications. The technical specifications of the Mirage Vista are listed below.
This nasal mask features:
Therapy pressure between 4 to 20 cm H20

Operating temperatures between 41 to 104 degrees F (5-40 degrees C)

Operating humidity between 15% to 95%

Service life is dependent on the care, intensity of usage, maintenance, and environmental conditions in which the mask is used in and stored.

Dead space is the empty volume of the mask to the end of the swivel.
The Mirage Vista has a dead space of 80mL.
ResMed does not use any hazardous materials when making their masks. It can be disposed of in your regular daily refuse. It should also be noted that it should be stored in a dry and cool place out of direct sunlight.
Pros of the Mirage Vista
The Mirage Vista is an older model of a nasal mask. It may be missing some of the fancier features of the newer models, but it does have a long history of reliability and has demonstrated its effectiveness in treating OSA.
This mask allows you to set your sizing preferences once. ResMed calls this their "set it and forget it" sizing. Set your preferences for the support straps once and then never again. Other nasal masks require resetting your straps at each use.
It has a one snap elbow let you keep the mask in place while removing the tubing. The elbow also swivels 360 degrees to minimize pressure on the straps and reduce air leaks.
No forehead support. The straps do not cross your forehead and leave a clear line of sight. If you watch tv or read books before bed, this mask will not inhibit your nightly routine.
Staff Reviews
Our staff works with patients on a daily basis to make sure that their masks are working and fitting correctly. During that regular contact with patients, our team receives lots of great feedback and can make recommendations to our clients based on experience. Andrea Richter, COO, has been working with OSA patients for more than ten years and has a considerable amount of experience for us to depend on when guiding our patients through mask selection. She has noted that although we do not have very many patients using this mask, ResMed continues to provide parts for it.
Finally, after gathering all the information possible, its time to purchase your sleep therapy equipment. Sleep Resolutions is here to help you even if you don't buy your equipment with us. We are here to help you navigate your insurance company, durable medical equipment providers, fittings and adjustment, and we'll be available for all the steps along your sleep journey. We even show you how to perform the daily maintenance of your equipment.