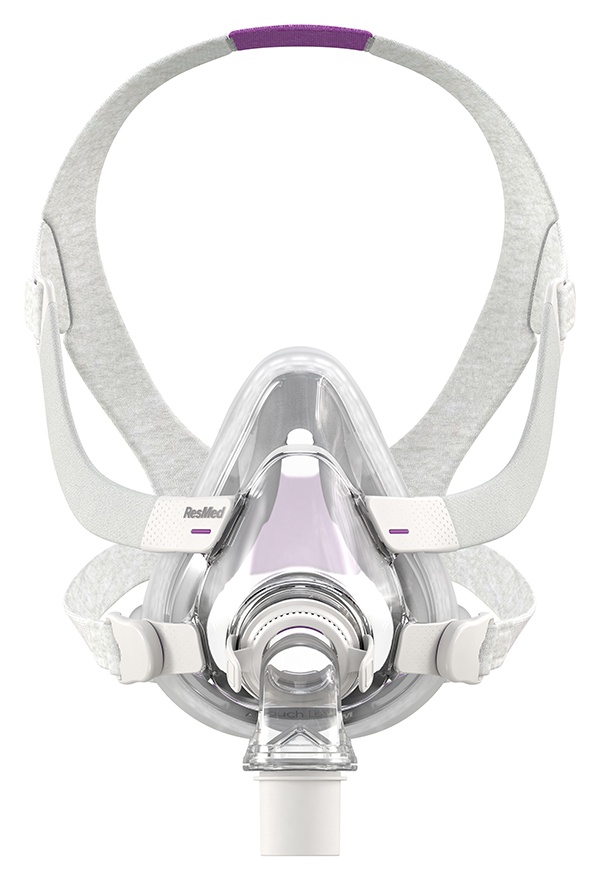 Even with the growing awareness of obstructive sleep apnea (OSA), women remain undiagnosed. one misconception about sleep apnea is that it only impacts overweight men. When in fact OSA patients can be all shapes, sizes, races, and genders.
According to the American Academy of Sleep Medicine there is at least two percent of American women that suffer from daytime sleepiness due to OSA. Further, nine percent of women have breathing symptoms of OSA. Even more alarming, there are between 80 to 90 percent of adults with OSA that remain undiagnosed.
Due to the prevalence of men being diagnosed with OSA, the sleep medicine market for treatment was geared for men. CPAP/BiPAP/APAP machines and masks manufacturers have started to take note that women are simply different from men, and their sleep medicine needs are also unique.
Sleep Resolutions really focuses on making our patients' experiences positive and comfortable. We look at the equipment available on the market with a fine-toothed comb to make sure we know the details before we make suggestions to our patients.
ResMed has made big strides in providing more variety for women that cater to their needs.
We took an in-depth look at ResMed's AirTouch F20 for Her. Below is our complete review.
AirTouch F20 Specifications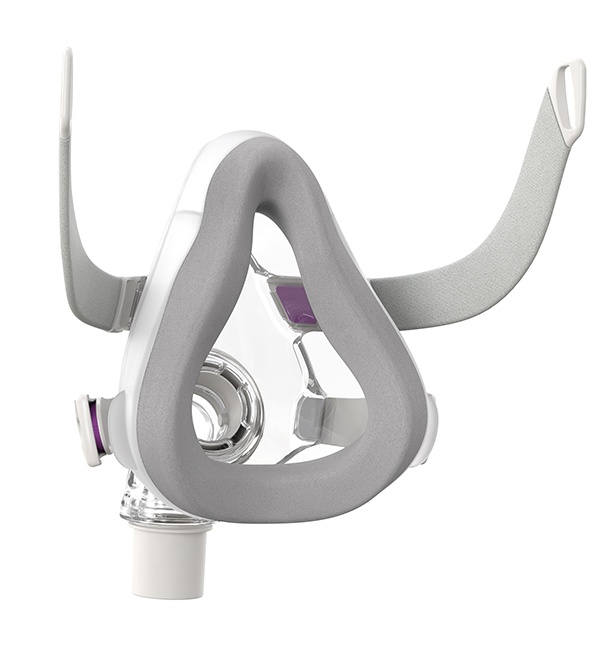 ResMed's AirTouch F20 for Her is based on the AirTouch F20 design. It is featured as their "softest mask" and uses the UltraSoft memory foam for individualized adaptation to your unique face.
This full face mask features:
Therapy pressure between 3 to 40 cm H20

Noise emitted at 30 dBA (uncertainty of 3 dBA)

Dimensions 6.1' (H) x 6.3'' (W) x 5.8'' (D)

Service life is dependent on the care, intensity of usage, maintenance, and environmental conditions in which the mask is used in and stored.

Dead space is the empty volume of the mask to the end of the swivel, when using the large cushions it's 281mL.
ResMed does not use PVC, phthalates (DEHP, DBP, BBP), or natural rubber latex.
Pros of the AirTouch F20 for Her
The most notable feature of this full face mask is the memory foam cushion. It allows for a great seal without the need to adjust or readjust depending on your position or movement throughout the night. The memory foam forms to the individual contours of your face naturally and with no effort from you.
There is a smaller size range so women have more options to find a mask and headgear.
Quick clean up in the mornings. The memory foam cushion must be cleaned with cleaning wipes, making clean up time in the mornings quick and easy.
It comes in the lavender color design.
Along with the benefits of the costume design and size options for women, it also boosts the same benefits and the AirTouch F20 full face mask. It has ResMed's QuietAir vent technology and is compatible with the AirMini.
Troubleshooting Common Problems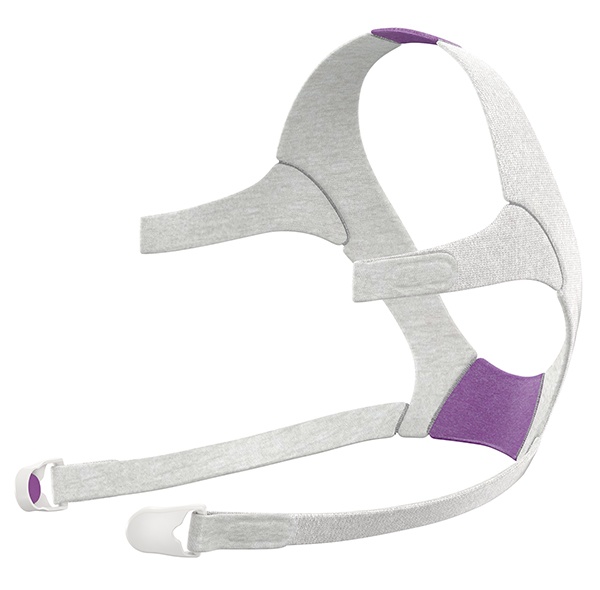 Each and every mask has it own unique design that makes for a customizable experience for patients. However, those unique designs might not always work for everyone. Knowing the potential issues and their solutions may help you discover if this is the right mask for you.
Uncomfortable mask
Check your headgear. The straps might be too tight. Since the AirTouch F20 for Her has a cushioned membrane that is designed to inflate against your face, the straps could become too tight after the membrane has adjusted. Allow the cushion to adjust to your face and then adjust the head straps.
Another common issue is that the mask is the wrong size. ResMed offers a sizing template to ensure that you have the accurate size recommended for your dimensions however comfort is key in making sure you are successful in your sleep therapy. Speak to your sleep medicine provider promptly if you feel that you need a different size.
Noisy Mask
All CPAP machines emit sound due to the airflow needed for successful treatment. If you notice that the mask is creating more volume there could be a problem. If the elbow of the mask is not attached correctly it can create unnecessary sound. Remove the elbow from the mask and reassemble it using the instructions provided.
The vent could be blocked. Always use a soft bristled brush to gently clean the vent and the surrounding area.
Air Leaks Around Face
The cushion membrane can get creased or need to be repositioned on your face. Make sure to allow the cushion to settle against your face for a moment prior to turning on your machine. The cushions do break down and are recommended to be replaced monthly.
Having the correct size is very important. Having a mask that is too small or too large can create air leaks. If you feel that the mask isn't inflating against your face in all areas, speak to your sleep medicine provider about sizing.
Staff and Customer Reviews
"The AirTouch mask system is unique due to the memory foam. I do like the mask especially for the patients that have had trouble with the comfort of previous masks. The for her version comes in smaller size." -Nichole Roche, DME. She works out of the Dodge City Office and enjoys working one-on-one with our patients.
"The F20 with the normal mask was not a good fit for me when I tried it at the Dr office. So I was resistant to trying the AirTouch for her with the memory foam mask. A lot of things are important when you get a CPAP mask not just what it's made out of. Well I did try it. And I am just absolutely in love with this mask. It's not my enemy. It feels very comfortable. The seal is 90%. It still flutters against my cheeks when I roll onto my back and it wakes me up so I have to readjust the headgear. Not tighten. Just re-center. But that's way better than something cold and sticky smacking against your face with horrid sounds all night long. This mask is warm and conforms to my face. I don't have back teeth, so I was having a hard time getting a good fit. This is great. Love it. Thanks so much."
If you'd like to know more information about the ResMed AirFit F20 For Her CPAP Mask, click on the link below and one of our skilled DME technicians will call you to discuss your options.