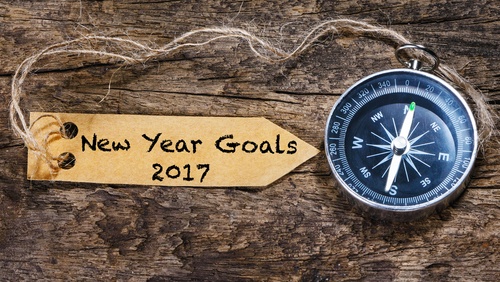 Your success is our success!
Sleep Resolution's supreme resolution and commitment is to continue to provide its patients with the absolute best patient care, outstanding customer service, and top-of-the-line equipment and product quality. Here's how we will do that.
Absolute Best Patient Care
Resolving sleep disorders is our business, and we take it seriously. We want you to get well, and we want to help you get well!
Our Office Personnel
We welcome patients to our center, and we provide a safe, understanding, comfortable place for you to explore and resolve your sleep problems. Patient care begins with the first ring of the phone when you call for help, or with that click on our website for the free sleep e-books you can download.
We treat our patients and customers as if they are family. Our staff knows you are tired, perhaps confused and uncertain or wary of what will happen during an evaluation or sleep study. We empathize with your feeling and respond with patience and understanding.
You are greeted by a friendly, smiling office person who will begin the process when you call or arrive. The paperwork, scheduling and evaluation will be seamless and hassle-free. You will complete paperwork, questionnaires and a sleep history so our Medical Director has all pertinent information to make an informed plan for you.
Our Sleep Technologists
Our well educated, compassionate sleep technologists will help you feel comfortable during your sleep study (if you need one) and are glad to answer any questions you may have.
They accurately collect the data that is generated during your diagnostic sleep study so the Medical Director can make an accurate diagnosis.
Our sleep technologists are also very knowledgable in performing titration studies. These studies determine the best CPAP pressure for patients who have been diagnosed with sleep apnea.
Our Medical Director
Dr. Damien Stevens is a board certified physician in Internal Medicine, Pulmonary Medicine, Critical Care Medicine and Sleep Medicine. He has published several articles in the American Journal of Respiratory and Critical Care, as well as in Clinical Pulmonary Medicine, and the Journal of Asthma.
In addition, in 2004, Dr. Stevens authored a 300 page book entitled "Sleep Medicine Secrets" which discusses the diagnosis and management of sleep disorders. Dr. Stevens has been in the sleep field for many years and has extensive expertise to help restore quality sleep into your life.
Outstanding Customer Service
Care begins with the staff who provide it—from the President to the person who sweeps the floor. At Sleep Resolutions we pride ourselves on hiring the best of the best! Our newest employee graduated at the top of her class. And from the newest to the most experienced, learning continues to be a commitment at Sleep Resolutions.
Involvement in Sleep Medicine Field
Dedication to the advancement of the sleep medicine field is a strong commitment at Sleep Resolutions! Our President, Debra Turner, has been a respiratory therapy for 21 years. She was asked by the Kansas Association of Sleep Professionals to assume the duties of Secretary. The KASP provides education to sleep technologists and other medical professionals to keep them informed of the latest sleep medicine research and techniques.
Commitment to Education
Sleep Resolutions' sleep technologists are well trained and knowledgeable of the latest sleep information, as well as anatomy, physiology, and medical conditions associated with sleep disorders. Our sleep technologists are required to pass a difficult examination to become registered, enabling them to attain the highest credential standard for sleep technologists.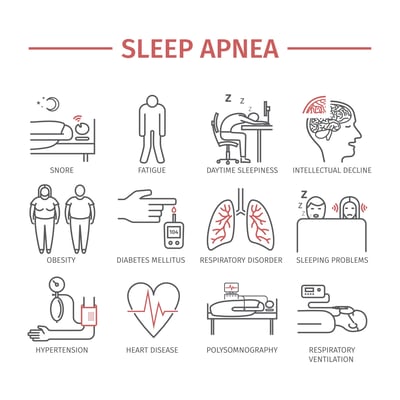 Not only are we dedicated to providing highly educated technologists, but our educational commitment continues into the community.
Our outreach staff educates physicians and medical specialists on how sleep disorders impact their patients.
Many times primary care providers, cardiologists, pulmonologists, psychiatrists, anesthesiologists, endocrinologists, oncologists and other specialists do not know how sleep apnea adversely causes or interacts with other medical conditions.
Equipping physicians with proper sleep disorder information enables those doctors to correctly identify their patients who may have a sleep disorder and refer them for a sleep assessment.
High Accreditation Standards
Sleep Resolutions is diligent about keeping in good standing with insurance companies and the Accreditation Commission for Health Care. In this way we can provide the very best possible care to the greatest number of patients.
And, of course, we have bi-lingual personnel on duty to meet your communication needs.
Top-of-the-Line Equipment and Product Quality
Night Time Medical, the durable medical equipment (DME) company, provides CPAP machines, masks and accessory equipment that are prescribed by the Medical Director. Unlike other DME companies that deal with all types of medical equipment from canes to hospital beds, we specialize only in CPAP-related equipment.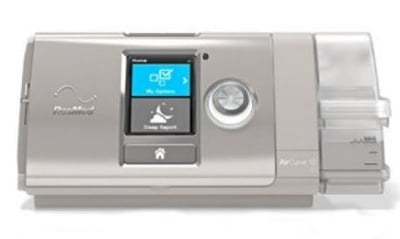 Because we focus exclusively on sleep medicine, we are able to keep informed of the latest changes and evaluate the newest equipment when it comes out.
This is important because the newest technology offers sophisticated, advanced treatment for the most difficult-to-treat respiratory disorders.
As a result, we are able to offer severely compromised patients state-of-the-art therapy so they will have the best possible recovery.
Night Time Medical prides itself on keeping close contact with patients and evaluating patient compliance. Many research studies show that a DME's first follow-up contact with a newly established CPAP user should occur within the first three days of CPAP use. Patients who are not contacted by their DME in this time period have a much higher risk of discontinuing CPAP.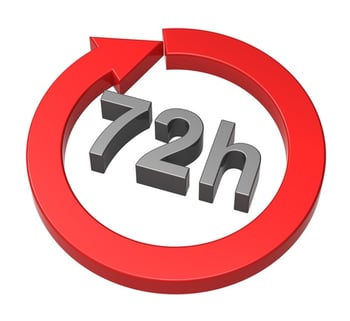 Night Time Medical understands the vital importance of that early patient support and we make the first follow-up contact with every new CPAP user within 24-72 hours.
If the patient is having difficulty adjusting to therapy, or if the mask doesn't fit or the equipment isn't working, the staff at Night Time Medical is here to help explore solutions to the problem, so the patient feels supported and comfortable in continuing therapy.
Night Time Medical makes additional follow-up contacts at 30 days, 3 months, 6 months and annually. This schedule allows the patient, Night Time Medical and Sleep Resolutions to deal with any problems that may come up, so that patient compliance and recovery will continue to be optimal.
Night Time Medical can also set an automatic replacement schedule for masks and other accessories. This way, you will have working, effective equipment at all times.
You, as the patient, are always welcome and encouraged to contact Night Time Medical or Sleep Resolutions if you have a concern you wish to address. We are here to help!
Summary
If you suspect you have a sleep disorder, we encourage you to make a 2017 resolution to address it. Our resolution to help you be successful makes us successful!
Sleep Resolutions and Night Time Medical are here to help your 2017 be a healthy and thriving one.
Happy New Year!
Image Credit:
www.resmed.com
www.shutterstock.com