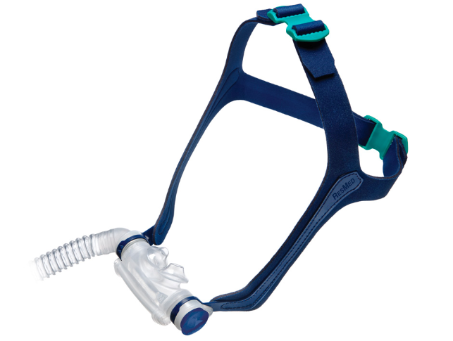 Did you know that after you receive a diagnosis for obstructive sleep apnea, you can get your durable medical equipment (DME), including CPAP masks, machines, and accessories from any home medical equipment supplier?
Durable medical equipment is any equipment that patients need after being discharged from the hospital or their long-term care that occurs at home.
DME suppliers can provide that equipment to anyone with a diagnosis. Which means that you can order your CPAP therapy equipment from nearly any DME supplier.
There are many benefits from finding a DME supplier of your choice, that include competitive prices, a wide variety of options, and most equipment is readily available upon demand.
However, having so many options can also be overwhelming to a patient that has recently received their diagnosis.
Here at Sleep Resolutions we not only review all the equipment that we recommend to our patients but can also guild you through ordering your CPAP equipment, even if it's not with us.
Our goal is to ease our patient's transition into maintaining a long-term consistency with their sleep therapy. Patient education and knowledge can make a difference in their compliance.
We provide our detailed review of all the equipment that we recommend to our patients so they can have the right equipment for their unique sleep needs. Here's our review of ResMed's Mirage Swift II Nasal Pillow.
Specifications
This is an upgrade nasal pillow system based on ResMed's Mirage Swift model. It boosts changes in the exhalation ventilation.
This nasal mask features:
Therapy pressure between 2 to 20 cm H20

Operating temperatures between 41 to 104 degrees F (5-40 degrees C)

Operating humidity between 15% to 95%

Dimensions 19.0'' (H) x 6.10'' (W) x 4.33'' (D)

Service life is dependent on the care, intensity of usage, maintenance, and environmental conditions in which the mask is used in and stored.

Dead space is the empty volume of the mask to the end of the swivel.
The Mirage Swift II has a dead space of 91mL.
Pros of the Mirage Swift II
Minimal facial contact. The support headgear is designed with a strap that wraps around the back of the head and another support strap across the top of the head.
Provides a clear field of vision. If you like to read before bed or watch a show, this nasal pillow might be a good fit. A major upgrade from the prior model is the new venting.
Its ventilation system is now designed to direct the exhaled air away from the mask.It's a lightweight design allows patients to move about throughout the night.
There are four interchangeable tubes allowing for the maximum flexibility for the patient. This flexibility makes the Mirage Swift II ideal for multiple sleeping positions.
This mask has been available for a while for the treatment of OSA. It has a long-standing history of dependability.
Although there are newer nasal pillow systems, the Mirage Swift II continues to be recommended for its versatility.
Staff and Patient Reviews
At Sleep Resolutions, we pride ourselves on having a knowledgeable staff with great experience. We value their opinions and, in fact, encourage their feedback.
Andrea Ritcher, out COO, has noted:
"It always reminded me of a mini flute for your nose. It is a pillow mask with the tubing coming out of the side of the mask instead of the front. Changing the pillows on this mask is a little more complicated compared to the pillows on today's mask."
We love to hear reviews from patients too and frequently ask our patients how their experience with their equipment has been.
One patient wrote, "I was so happy to receive my new nasal pillow. I had switched away from this model to something I thought would be softer and it was but it was also not as comfortable. Things I like about this model are that it has 3 different nasal sizes and you can try them all find the one that fits most comfortably. I also leave the hose unhooked from the side of the straps so I can change which side of the mask air flows in. I would recommend this style of mask to just about anyone."
Another patient claimed, "This mask may work for some but it didn't work out for me. I'm a side sleeper and roll from side to side several times during the night. I could get the mask to form a good seal as I laid on the side of the mask without the hose, but each time I moved/rolled over the seal would break causing air to leak and make noises that would wake my wife (and me). I tried multiple nasal pillow sizes and a variety of strap adjustments but couldn't find a combination that worked through the night. Like most masks, will work for some people, just didn't pan out for me."
Sleep Resolutions is here to help you find the right mask for your own unique sleep medicine needs. We're available to help you troubleshoot your equipment and to guild you through your sleep therapy.