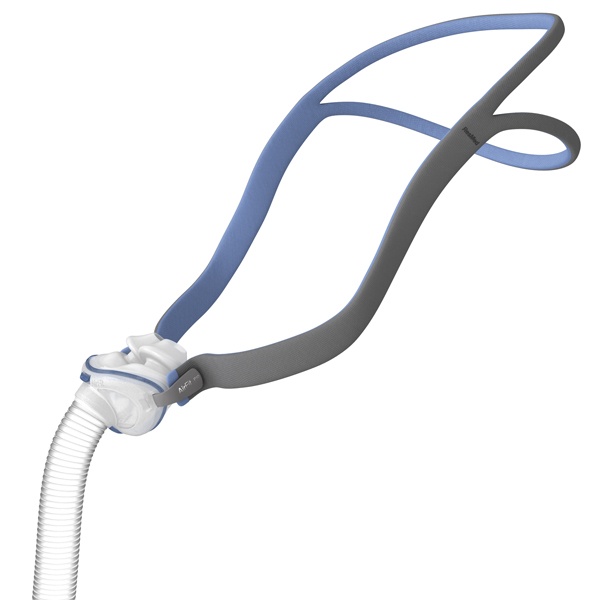 Sleep Resolutions is dedicated to providing the best service and products for our patients. This includes offering the best sleep mask options. We take great pleasure in helping our patients find the perfect CPAP mask with the best fit and most comfort for them.
Patient's report the highest rates of CPAP compliance when their mask fits comfortably and they are able to achieve restful sleep while using it. Studies have shown that patients are unlikely to get the greatest benefit from the CPAP system when the mask fit is poor and/or uncomfortable. This often leads to the patient discarding their CPAP entirely.
To avoid these situations, we're offering a complete review of the ResMed Airfit P10. This popular CPAP mask is minimal in size but maximum in comfort. We will include this mask's unique features, as well as user tips and frequently asked questions, to help you get a restful nights sleep.
ResMed AirFit P10 Specifications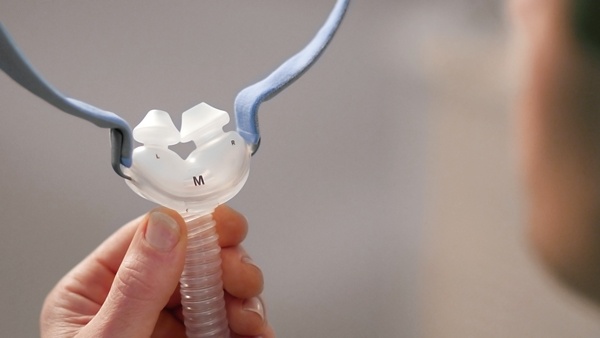 The ResMed AirFit P10 is a nasal pillow mask, meaning it consists of plastic inserts which go directly into the nostrils.
This mask comes in two versions: the standard AirFit P10 and the AirFit P10 for Her.
Both variations are lightweight, highly durable, and allow minimum disruption of visibility.
Product Specifications
Short Tube Length of 15 inches

Stretchable Headgear Length of 19.25 inches

Headgear width: 0.75 inches

Latex Free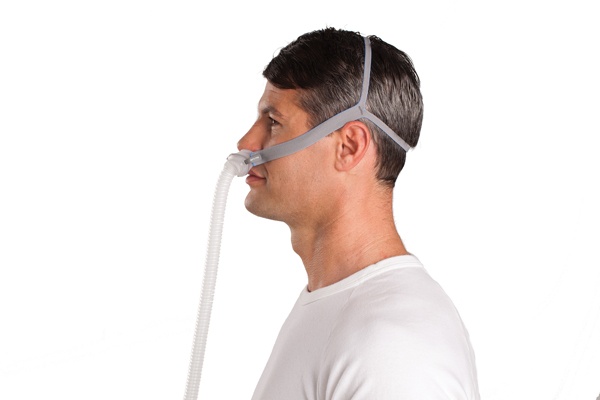 The ResMed AirFit P10 Benefits
This nasal pillow system is marketed as ResMed's quietest system available. It is approximately 50% quieter and 50% lighter than its popular ResMed Swift FX Mask system, without sacrificing performance or reliability.
The AirFit P10 features QuietAir technology, making this mask barely audible to both the patient and their partner. It features new, lightweight flex-tubes which are highly durable, allowing patients free movement without compromising the mask's seal.
This mask features only three components, allowing for easy assembly and cleaning.
The nasal pillows are color-coded by size and feature right/left laterality for easy orientation. The AirFit P10 comes in four sizes: extra small (pink), small (clear), medium (grey), and large (blue).
The AirFit P10 for Her comes in three sizes: extra small through medium. The nasal pillow seals on contact, using a trampoline effect, leaving no doubt that the mask is working effectively.
AirFit P10 For Her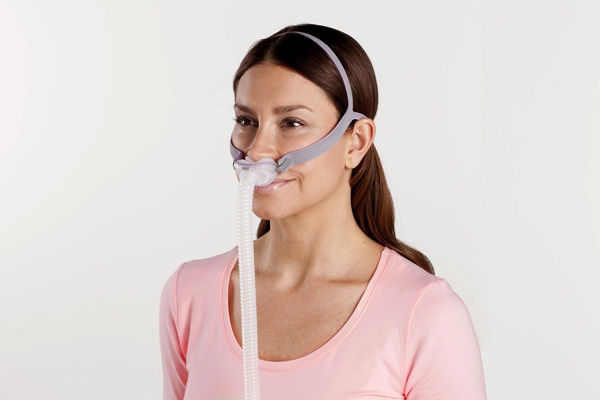 This award-winning variation is designed specifically for the special needs of women. It has all the features of the AirFit P10, including lightweight and quiet technology. Additionally, it features female-friendly sizes and colors.
The QuickFit auto-adjusting headgear allows the mask to be applied and removed in 30 seconds or less.
Troubleshooting and Frequently Asked Questions
What types of machines can the AirFit P10 mask and headgear be used with?
We like to reassure our patients that this mask system can be used for any type of CPAP, BiPAP, or APAP machine.
Standard machine tubing can be used to connect the machine system to the AirFit P10 mask. No special adapters are needed.
Why is my mask leaking?
If you find that your mask's seal is leaking, a simple solution is cleaning the mask per manufacturer instructions. After cleaning, reassemble. Another simple solution is checking the nasal pillow sizes. The nasal pillow comes in four sizes: extra small, small, medium, and large.
A leaking mask may be solved simply by checking your mask size. If you clean your mask and check its size, and still notice that your mask is leaking, call the ResMed customer service line.
Can I wear glasses with this mask?
Many patients prefer to watch television or read at bedtime. The open-concept design of the AirFit P10 mask allows excellent visibility. Patient's can easily wear their favorite glasses while the nasal pillow mask still provides excellent CPAP therapy.
I am a side-sleeper. Will the AirFit P10 work for me?
Yes! Because the AirFit P10 is a nasal pillow system, it is designed with side and belly sleepers in mind. The lightweight technology allows for an excellent seal which stays in place, even with the most active sleeper.
Customer Reviews
Many of our customers report that they love the small and lightweight design of the AirFit P10. Our patient's report getting an excellent night's sleep without having to worry about their sleeping position affecting the seal of their mask. Many patients enjoy the quiet vent and report minimum sleep disturbances to their partner.
At Sleep Resolutions, we're dedicated to helping you find the best sleep mask for your individual needs. If you'd like to schedule a time to meet with one of our DME technicians to try on different masks, click on the link below for scheduling.