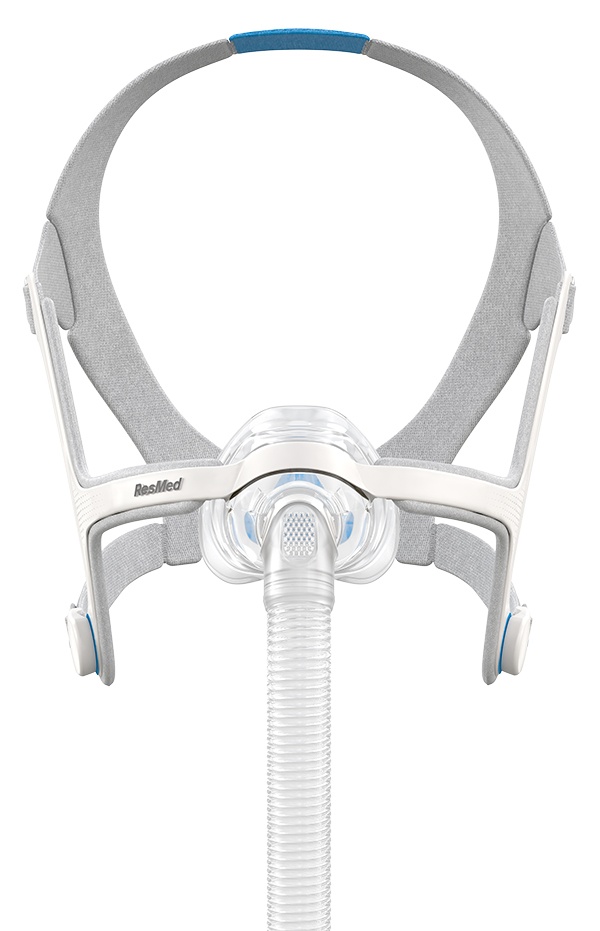 Here at Sleep Resolutions, we know finding the perfect CPAP mask makes all the difference when it comes to treating your sleep apnea. We are always looking at new CPAP products available so that we only bring the best to our patients.
Finding a sleep mask that is comfortable and meets the needs of your therapy is critical when it comes to ensuring patient compliance.
If you're using a mask without a great fit, it can cause your sleep therapy to be less successful or lead you to abandon treatment all together.
We don't want either of those things to happen.
So, here is a complete review of ResMed's AirFit N20 Nasal Sleep Mask and tips on how to make it work for you.
Airfit N20 Specifications
The Airfit N20 Nasal Sleep Mask channels airflow in a non-invasive manner from a continuous positive airway pressure device (CPAP) or a Bilevel device (BiPAP).
This machine features:
Therapy pressure between 4 to 30 cm H2O.

Operating temperatures between 41 to 104 degrees F (5-40 degree C)

Operating humidity between 15% to 95% non-condensing

Sound emitted at 24 dBA (uncertainty of 3 dBA)

Dimensions 13.3'' (H) x 11.4'' (W) x 6.4'' (D)

Service life is dependent on the care, intensity of usage, maintenance, and environmental conditions to which the mask is use in and stored.

Dead space is the empty volume of the mask to the end of the swivel when using the large cushions its 103.3mL

Three interchangeable cushion sizes (S, M, L).
This mask is not made with PVC, DEHP, DBP or BBP. It is not made with natural rubber latex.
The AirFit N20 CPAP Mask uses magnets in the lower headgear straps and in the frame. This mask should be kept at least two inches away from any active medical implants such as a pacemaker or defibrillator. The magnetic field strength is 400mT.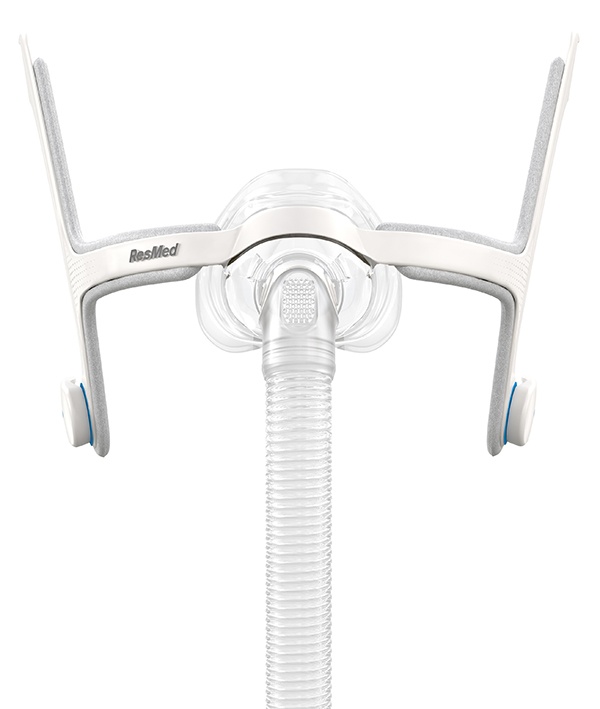 Pros of the AirFit N20
This nasal sleep mask has an InfinitySeal silicone cushion that is designed to allow you to move while using and allows for some misfittings. It has a flexible fabric-lined frame that provides a wide range of fit to add more comfort. It has magnetic clips for quick and easy fittings.
It is also available with ResMed's Women's for Her variant for a more tailored therapy experience. It boasts plush headgear to assist in giving wearers more comfort throughout the night. Having the specific option for women is a major benefit.
Traditionally, masks have been created as a one-size-fits-most. However the adjustable straps and the Women's For Her design variation allows for a more individualized fitting.
Because of the design, the AirFit N20 Nasal mask was found to fit 99.4% of faces. Regardless of your face size or shape.
Troubleshooting
There are common issues that are brought up with patients when it comes to using the ResMed AirFit N20 Nasal Sleep Mask. Here are some solutions that we have found that help.
Noisy or Leaky Mask
First, you should always clean the vent according to the instructions from the manufacturer. You may need to disassemble the mask, then reassemble according to the instructions.
Attempt to refit and reposition your mask. Alway ensure that your headgear straps all the way to ensure the mask is close enough to your face improving the seal.
Mask Leaks Around the Face
Check the positioning of the mask.
Make sure that the size indicator is facing downward on the bottom of the cushion along the bottom of your nose. If it continues to leak, attempt to pull the mask away from your face and reposition while ensuring that the lower corners of the mask fully enclose around your nose.
It could be as simple of a fix as cleaning your cushion. Again, always consult your instructions and clean your cushion according to those directions.
If you have continued issues with this mask leaking always consult with your sleep medicine provider.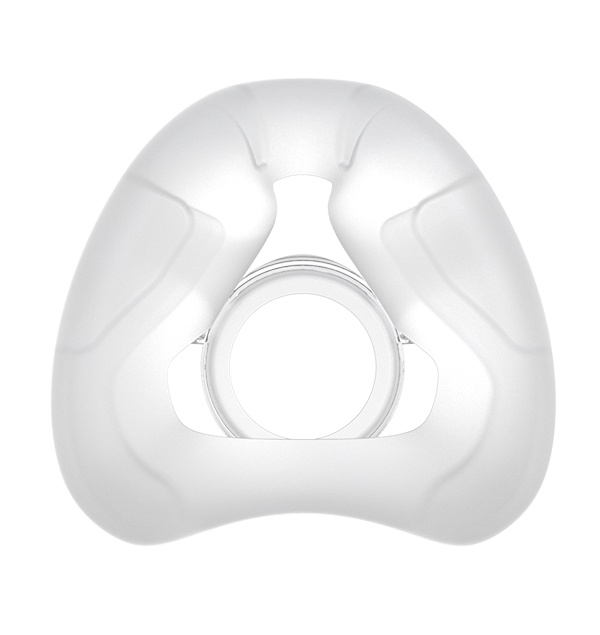 Improper Fit
Disassemble the mask, then reassemble according to the instructions. If you cannot resolve this issue speak with your sleep medicine provider promptly.
Staff Reviews
Here at Sleep Resolutions, we really value honest opinions when it comes to ensuring our patients are getting the most user friendly machines and masks. One of our own staffers here uses this sleep mask herself.
Janna, our Special Projects Manager, says that this mask is "easy to put on and take off, and is just an all around comfortable mask. I can sleep in any position I want without much difficulty including my stomach." Janna is a current CPAP user and has tried several different masks.
Nichole Rocha, our CST, says her preferred mask is currently the Airfit N20 by Resmed. "Overall, I think it has many good features. The best feature in my opinion is the easy click magnets this makes fitting a breeze but it is also a great benefit for the ease of the mask user. There are other benefits to this mask such as a soft frame, clear field of vision and it was designed to tolerate a higher pressure," says Nichole.
Our staff is always open to sharing their own personal experiences with our patients. As always, if you have any problems or concerns regarding the fit of your face mask or any component of your CPAP machine, reach out to your sleep medicine provider. Sleep Resolutions is available to answer questions or discuss what sleep mask would work best for you.